Blog
Flexiwall® Flue Liner has an outstanding year!
Date Posted: 08 November 2017
Flexiwall® flue liner was launched by Colt Cowls in September 2016 and has been a complete success since its inception. Colt Cowls saw a 50% increase in sales of flexible flue products and accessories in 2016/2017 over the previous flexible flue system provided the year before. This is a fantastic result for a product that is brand new to the market.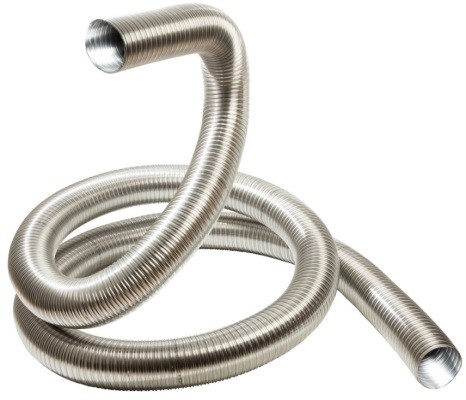 The popularity of Flexiwall® stems from its high-quality design as well as its excellent value for money. Its robust stainless-steel material makes for ideal protection and its flexibility means it is perfect for installers and is the best option to use for those more awkward installations. Its smooth inner surface creates a clear passage for multifuels, including gas and solid-fuel appliances, preventing soot build-up within the liner and extending the systems lifespan.
Flexiwall® is officially HETAS listed, is made-to-order, and is available in many different diameters. Manufactured in an ISO9001 certified factory, the 316/316 grade liner is warranted for 20 years, and the stronger 904/904 range is warranted for an incredible 35 years! The length of these warranties proves that the manufacturer is committed to both the quality of the liner and to customer support.
Flexiwall® Chimney Liner is delivered on the next working day if ordered before 3pm and is always handled with extreme care in transit. When ordering Flexiwall® you are guaranteed a quality service from start to finish.
Available at competitive prices Flexiwall® chimney liner is offered alongside Colt Cowl's tried and tested high quality range of component parts which includes adapters, the High Top Flex Pot Hanger, plates, clamps and nose cones. Flexiwall® Flue Liner is also offered with a new style screw adapter for ease of installation.

To order please call Colt Cowls on 0870 241 1041 or log on to www.coltcowls.co.uk to open an account online.