Blog
Chimney Cowl Selector
Date Posted: 21 July 2022
NEW 'Chimney Cowl Selector' from Colt Cowls.
Always looking to innovate and break new ground, Colt Cowls have just launched their new 'Chimney cowl selector' on the company's busy website www.coltcowls.co.uk.
The new chimney cowl selector is designed to make the process of choosing the correct chimney cowl a lot easier. There are many reasons to choose a chimney cowl including preventing the entry of birds and other animals into the chimney, reducing rain ingress, eliminating downdraught and even increasing draw. Some Colt Cowls serve only one of these purposes whereas others like the well-known Colt Top All Purpose can provide a multitude of solutions. For many, and particularly the public it is often very confusing and time-consuming navigating through the various options available.
The chimney cowl selector makes the process of sifting through the chimney cowl options very easy and although it is aimed as a tool for the end user, many Builders Merchants, Fireplace Shops, Distributors, and even Installers might find it useful. The chimney cowl selector can be found by clicking on the image below on the Colt Cowls home page. This takes the user through to a landing page where the simple question is asked 'Why do you think you need a chimney cowl?', from that response another question prompts you to enter the type of fuel that is being burnt, and from those responses the most suitable chimney cowl will be presented with an image and short description. The user then simply clicks on the result to be taken through to the most appropriate product on the website. In all cases users will be referred to the highest quality option available in many cases this will be a BSI Kitemarked product assuring the customer of exceptional quality.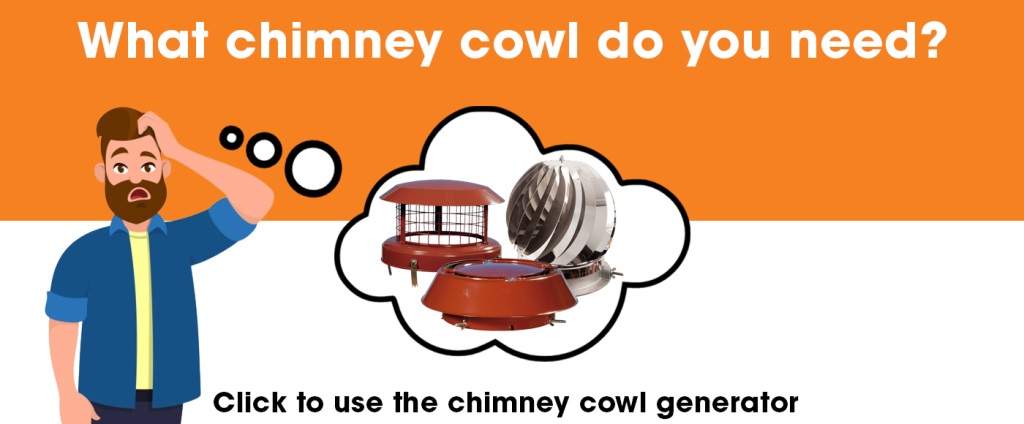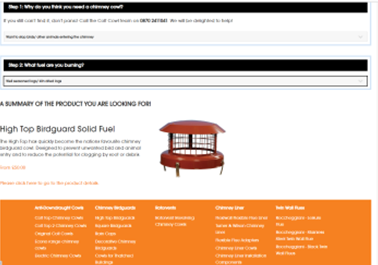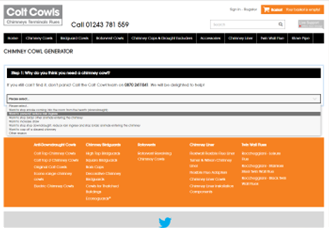 James Stedman, Managing Director of Kaysted Ltd owners of Colt Cowls comments 'In recent years we have sought to make our website more and more interactive and user friendly. Examples of this include the very popular chimney cowl installation video guides found on our product pages'. These videos continue to receive tens of thousands of views and are obviously a useful tool for end users. Stedman goes on 'The new chimney cowl selector follows in the same vein. It can often be very confusing, particularly for the public to understand which cowl is the right one for them. We hope that this new addition to our website will make things a lot easier for people and provide them with the most suitable chimney cowl in double quick time!'
To check out the new chimney cowl selector simply log on to www.coltcowls.co.uk.