Blog
92 years of Colt Cowls!
Date Posted: 11 October 2022
The market leading chimney cowl brand Colt Cowls will celebrate their 92nd year in 2023.
Colt Cowls have been manufacturing chimney cowls since 1931 when the first commercially successful chimney cowl, the Colt Cowl was invented. Developed to reduce downdraught in chimney flues which at
the time burnt mainly coal and coke, the aerodynamic principle involved in the design was revolutionary and lead to millions being sold throughout the 20th century. As times moved on and fuels changed to gas with the DFE (Decorative Fuel Effect) fires of the 1980's new regulations meant another product came of age in the shape of the Colt Top All Purpose, the first omni- directional chimney cowl on the market for both solid fuel and gas applications. In more recent times the market saw a huge move towards solid fuel fires and log burners with again Colt Cowls adapting to sell the most popular chimney birdguard on the market today the High Top Birdguard.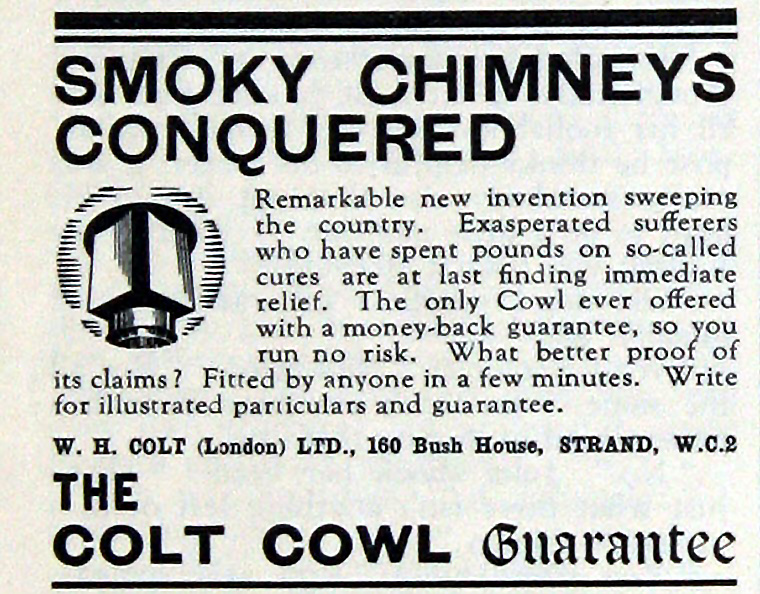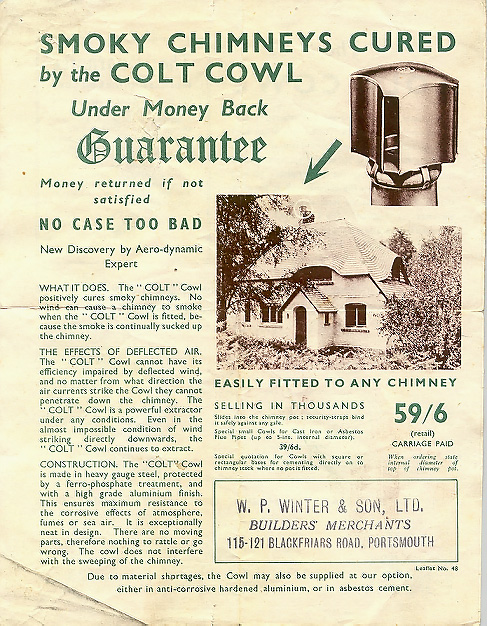 In the last 20 years or so Colt Cowls have also forged a name for themselves selling flues including twin wall, stove pipe and chimney liner. The Colt Cowl product range now encompasses a huge offering of products from the stove or fireplace right up to the chimney cowl.
The new 2023 Colt Cowls Catalogue features all of these products along with detailed information about installation and functionality. In addition to providing one of the most comprehensive product offerings in the cowl and flue market, Colt Cowls have pushed further forwards leading the market in respect of both quality and environmental focus.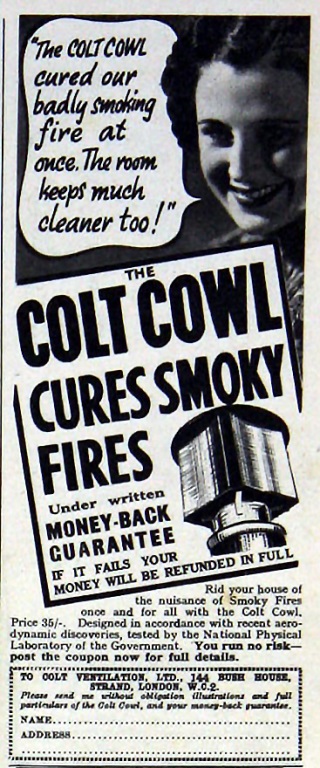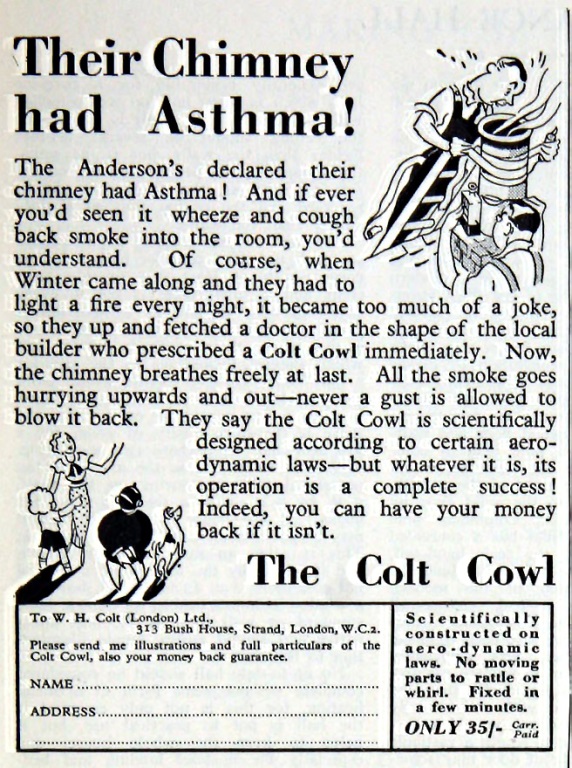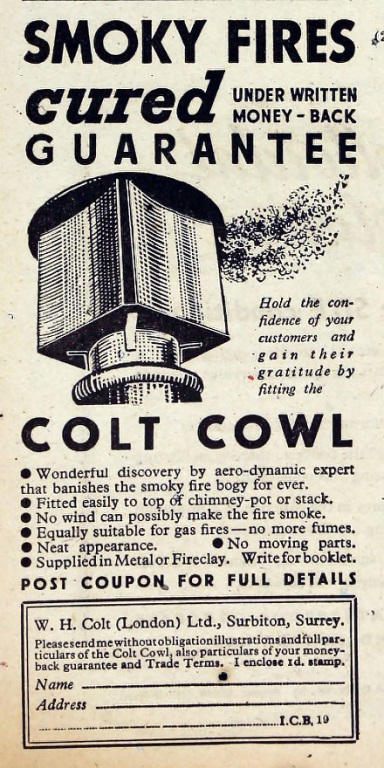 In 2017 Colt Cowls became the first chimney cowl company to gain BSI Kitemark status for several products within their range showing the huge importance that they place on product quality. 'Gaining the BSI Kitemark was a real achievement for Colt Cowls. Without quality you don't really have a serious product to present to your customers. In the short term you may win customers on price, but you will lose them for the very same reason and that is why we have always believed in making chimney cowls of the highest quality because in the end it comes down to value. The BSI Kitemark confirms our focus on quality' says James Stedman Managing Director of Kaysted Ltd owners of Colt Cowls. 'I guess we should know, we have been making chimney cowls for long enough!'
This year Colt Cowls have also gained ISO 14001 status showing how focused the company now is on environmental issues. ISO 14001 is an internationally recognised standard that provides a framework for organisations to have an effective environmental management system. It provides assurance to company management, employees and customers that environmental impact is being measured and continually improved.
Further information about quality, environmental focus and other benefits is all detailed in the new 20 page 2023 Colt Cowls catalogue.
Free copies are available by calling 01243 781559 or
logging onto www.coltcowls. co.uk