Blog
What Is A Chimney Cowl? And what Chimney Cowl Should I Use?
Date Posted: 15 February 2021
What is a chimney cowl?
A chimney cowl is a covering made from metal or clay which will fit on top of your chimney pot/ chimney stack.
Most commonly you'll see bird guards attached to the tops of chimney pots, or what may typically look like cages on the tops of chimneys.
There are several types of chimney cowl, these are designed all to have a specific purpose/ function.
The type of chimney cowl you may need is dependent on the issue you require it to combat.
Why should I have a chimney cowl fitted?
Firstly, always check with a professional before fitting/ getting a chimney cowl fitted. The chimney cowl is an important component to the flue system.
You may require a chimney cowl for the following:
Increase updraw/ up-draught: smoke sitting still within the fire, smoke may not be blown out of the fire, nor drawn up the flue.
Downdraught issues: draught/ wind coming down your chimney and causing issues with lighting the fire/ keeping the fire alight, blowing cold air into the room.
Animal proofing: Birds nesting within your chimney stack, causing the flue to block and cause issues.
Weather proofing: issue with rain ingress coming down the chimney stack, causing damp within the home.
Heat loss: Those who do not use the fire/ have a redundant fire/ stove will lose heat from the home.
Those who suffer with updraught issues, there could be a reason why you have this problem. Lack of adequate ventilation, a bad flue shape or design or even the positioning of the flue itself can be a few of the common causes of this issue.
Downdraught, this is when air is forced back down the chimney, usually caused by wind. It can also be caused by areas of low pressure that are often found just above the roof. Fitting an anti-downdraught can help combat this.
Animal and weatherproof cowls, most of these cowls are usually seen to have a mesh cage and a lid. These are to stop bird entry, rain ingress and other foreign objects coming down the chimney. For example, those who want to prevent bird entry, you would choose a bird guard cowl that has been primarily designed for that purpose.
What are the different types of chimney cowl?
Rotating cowls: wind causes these cowls to spin which will create a vortex which increase the updraw throughout the chimney.
Chimneys cowls that increase draw:
Rotorvent Ultralite
Rotorvent Turbolite
Mini Rotorvent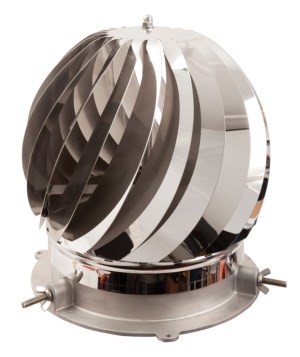 Anti-downdraught cowls: Designed to reduce the amount of wind that travels down the chimney. Anti-downdraught cowls can usually be identified as they typically have lower profiles, however if you're unsure, you can also get in touch and ask a member of our team.
Chimney cowls that reduce or eliminate downdraught, these are also chimney cowls that prevent downdraught, prevent bird entry and reduce rain entry (Universal or All Purpose cowls):
Colt Top's
Colt Top 2's
Econocowl
Econotop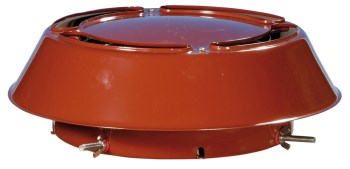 Bird guard's/ ornate bird guard's: as the name suggests, these protect your chimney from bird guard entry, nesting in your flue and potentially clogging up the chimney stack. Bird guards will either be fitted with a solid fuel suitable mesh or a gas suitable mesh. Solid fuel guards typically have an inch square mesh, whereas gas bird guards have a smaller, finer mesh.
Bird and animal entry protection in chimneys:
Econoguard
High Top Birdguards
Cone Top Birdguard
Bucket Top Birdguard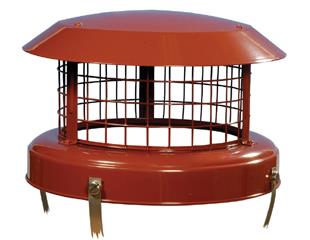 Rain prevention chimney cowls:
Rain Top Earthenware
Econoguard
High Top Birdguards
Top Lid 3
Econolid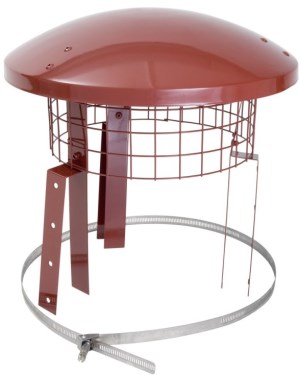 Chimney liner cowls: These cowls are designed to fit straight onto chimney liner which will run throughout your chimney stack. The cowl will fix directly on to the top of the liner making it easier for your installer at the time of installation. These cowls are also known as 'pot hanging cowls'.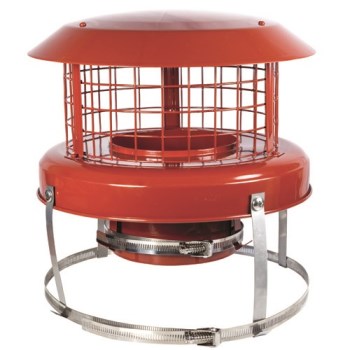 Chimney Caps: usually installed on chimney pots where you have a redundant chimney or disused flue. Most caps will entirely cap off the chimney pot meaning no water ingress of even bird on insect entry into the chimney can take place. Colt Cowls offer a vented cap which seals of the flue, but allows the flue to breathe. This can help prevent mould growing.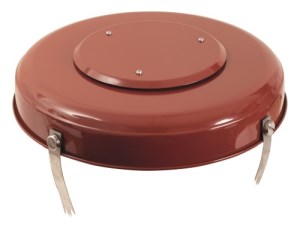 Electrical chimney fans: generally fitted on to the top of the chimney over the flue. Once switched on, the chimney fan will reduce the air pressure within the chimney. The produced exhaust fumes from the fan and chimney will be pushed up out through the vents on the side of the chimney fan. Chimney fans are there to keep the airflow throughout the chimney regulated to keep the fire alight.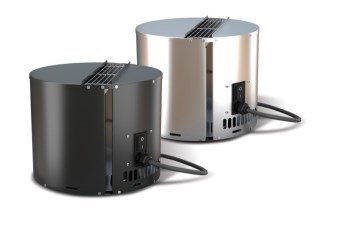 We hope that the above guide helps you make your final decision on which chimney cowl is suitable for your needs. Please note that each cowl will have a suitability for each fuel. This can be seen on each product page. If you are still unsure and need some more advice, give our salesteam a call: 01243 781559